September 2019 : Due to volume of orders, expected dispatch time is now approximately 2 weeks. I will try to dispatch orders earlier if possible. A message will be sent as soon as an item has been dispatched.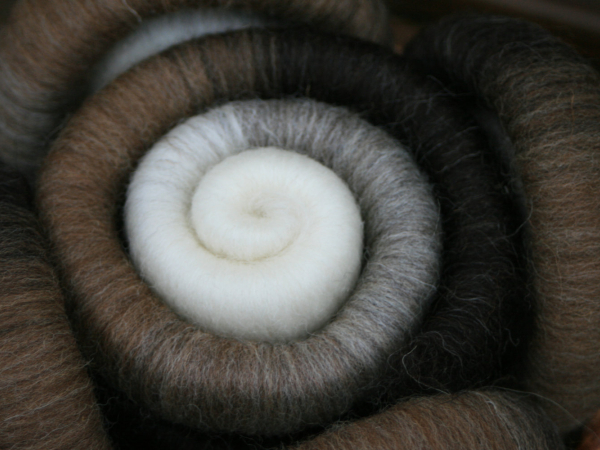 4 Shades of Shetland Rolags / Punis - 100g
Only 3 left in stock
£16.00
These rolags are made from a spinners favourite fibre, Shetland. Shetland sheep are a primitive breed which are thought to date back over 1000 years when Norwegians settled in Shetland bringing their sheep which interbred with the native Soay type.
Shetland sheep come in numerous colours and markings, so I have taken white, grey, moorit (brown) and black Shetland fibres and combined them into these lovely springy rolags / punis.
You will receive 100g of rolags / punis in the 4 Shades of Shetland colourway.
The Shetland fibres will felt.