September 2019 : Due to volume of orders, expected dispatch time is now approximately 2 weeks. I will try to dispatch orders earlier if possible. A message will be sent as soon as an item has been dispatched.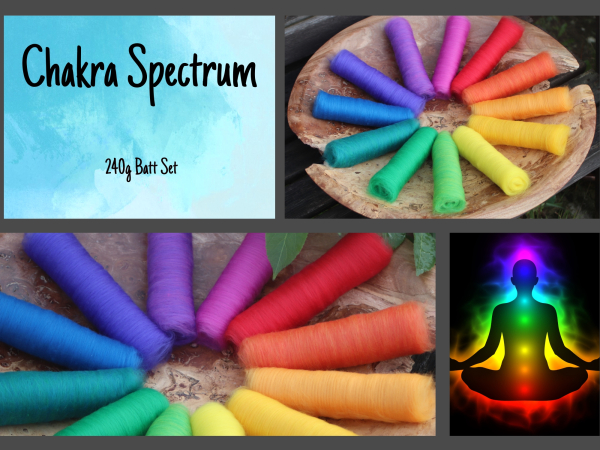 Chakra Spectrum
Only 3 left in stock
£32.00
I was asked to make a 12 batt set based on the Chakra colours. This is the set that I came up with. The colours start with violet blue moving through bright pinks, red, orange, yellow, green and finalyy back to blue again.
Each batt is 20g of blended 21 micron merino. Together the batts make up a total of 240g of lovely soft, fluffy merino.
The merino fibre will felt. If you do not wish it to, hand wash in cool water.