Welcome to Fellview Fibres. Most orders will be dispatched in approximately 2 weeks. Larger orders may take a little longer. All items are made to order, so if you would like some small changes (like addition of silk or sparkle) please message me. If an item is sold out in the shop, again, please message me, as often I will have the fibres to make more of the colourway.
If you have any questions, custom requests, or would like an update on your order, please email me at carol@fellviewfibres.co.uk
Stay Safe and Happy Spinning!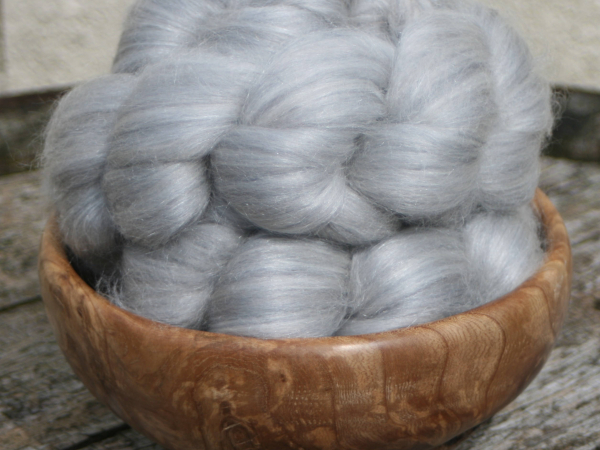 Cygnet Luxury Blend - Merino, Cashmere, Tussah silk - 100g
This is one of my favourite combination of fibres. Merino and cashmere on their own feel wonderfully soft, however, their short staple lengths mean that spinning them can be a chore at times. Adding the longer stapled tussah silk to the mix makes spinning the blend a breeze. It also adds strength and shine to the resulting yarn.
Obviously the high percentage of cashmere in the blend (25%) makes the resulting yarn extremely warm, and gives it a gorgeous slight halo. The shawl in the collage photograph shows a small lace shawl made from this blend.
The greys of the merino and the fluffiness of the cashmere really capture the cute fluffballs that are the young swan cygnets - no ugly ducklings here!
You will receive 100g of roving in the Cygnet colourway. The merino and cashmere fibres in this blend will felt. If you do not want them to, hand wash in cool water.