September 2019 : Due to volume of orders, expected dispatch time is now approximately 2 weeks. I will try to dispatch orders earlier if possible. A message will be sent as soon as an item has been dispatched.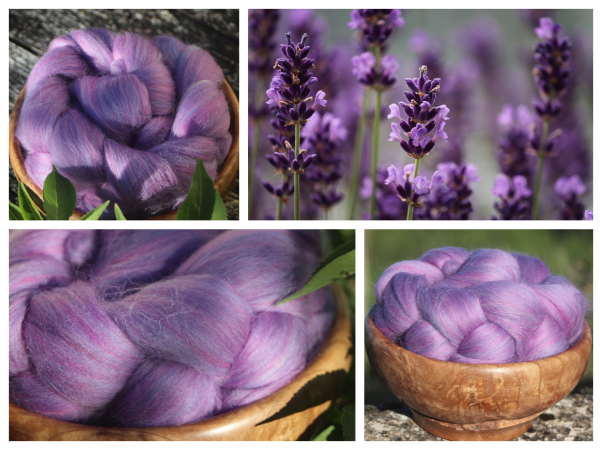 Fields of Lavender Luxury Blend - 100g
Only 3 left in stock
£12.50
This is a beautifully warm, soft blend. Made from merino and my favourite, baby llama.
The colours in this blend echo the soft, slightly varegated tones of a lavender flower in bloom, the young flowers being deeper in colour and the older ones slighly lighter. The blend also has the mix of pinky/purple tones blended with soft blues, again like some of the lavender species.
Once spun, this will form a beautiful warm yarn, with a slight halo, from the baby llama.
You will receive 100g of this luxury blend.
The fibres in this blend will felt, if you do not wish them to, hand wash in cool water.