September 2019 : Due to volume of orders, expected dispatch time is now approximately 2 weeks. I will try to dispatch orders earlier if possible. A message will be sent as soon as an item has been dispatched.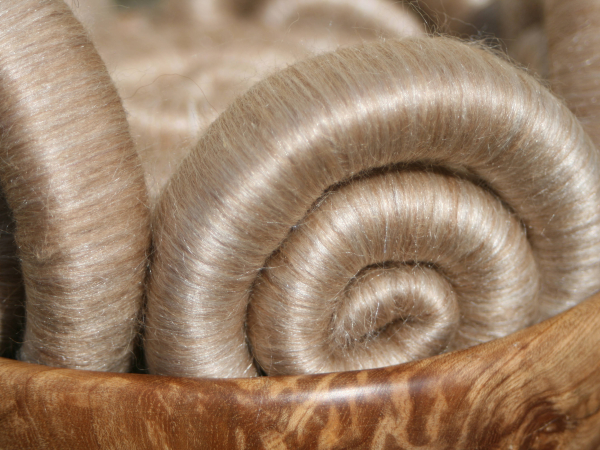 Goldilocks Curls Rolags / Punis - 100g
Camel and tussah silk is a truly scrumptious blend. It is warm, SO soft and has a great shimmer. When I decided to spin some up I decided to spin using my favourite method - using rolags.
This is the result. Wonderfully soft, amazingly easy to spin rolags which shine. I was so happy at the ease of spinning and how fine my yarn was spinning up. See the final photograph to see 50g of these rolags spun up into laceweight singles.
You will receive 100g (approximately10 rolags) in the Goldilocks Curls colourway.