Welcome to Fellview Fibres. Most orders will be dispatched in approximately 2 weeks. Larger orders may take a little longer. All items are made to order, so if you would like some small changes (like addition of silk or sparkle) please message me. If an item is sold out in the shop, again, please message me, as often I will have the fibres to make more of the colourway.
If you have any questions, custom requests, or would like an update on your order, please email me at carol@fellviewfibres.co.uk
Stay Safe and Happy Spinning!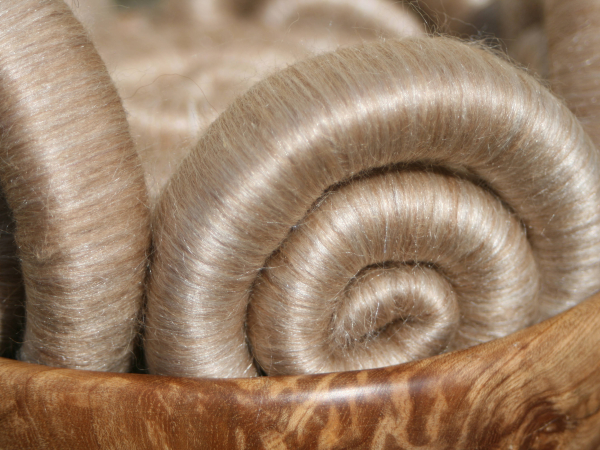 Goldilocks Curls Rolags / Punis - 100g
Camel and tussah silk is a truly scrumptious blend. It is warm, SO soft and has a great shimmer. When I decided to spin some up I decided to spin using my favourite method - using rolags.
This is the result. Wonderfully soft, amazingly easy to spin rolags which shine. I was so happy at the ease of spinning and how fine my yarn was spinning up. See the final photograph to see 50g of these rolags spun up into laceweight singles.
You will receive 100g (approximately10 rolags) in the Goldilocks Curls colourway.