Welcome to Fellview Fibres! All of the fibres are made to order - which at present takes approximately 2 weeks . If you see a colourway that you like, but would like some changes - added sparkle or silk, or changes in some of the colours, please contact me at carol@fellviewfibres.com and I will do my best to help you.
If you need more of a colourway than is listed, again, contact me, as I may have sufficient materials to make the quanity that you need.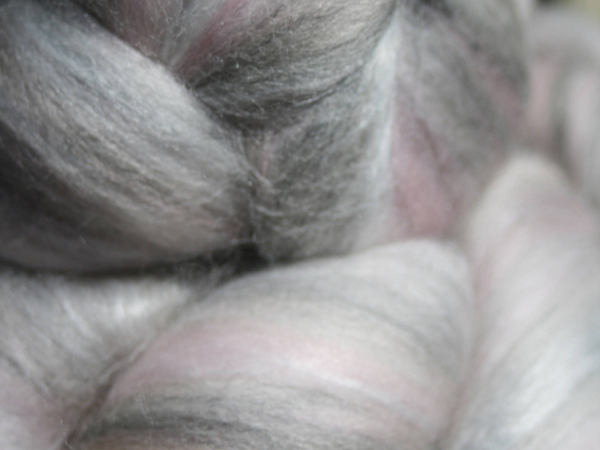 Grey Matter Luxury Blend - 100g
I was given the theme of Zombies to come up with a colourway for. This is the colourway I put together I call it Grey Matter - for obvious reasons... the preferred sustenance of zombies (apparently!)
I adore this blend of subtle shades of merino fibres blended with pearl fibre. The roving is so soft and open, so will be straight forward to spin (or felt). The colours are subtle and elegant, so will produce a stunningly subtle yarn, with the strength from the pearl fibres for sock yarns, but with a drape and shimmer that would look gorgeous as a lace shawl.
You will receive 100g of roving in the Grey Matter colourway. The merino in this blend will felt, if you do not want it to, hand wash in cool water.