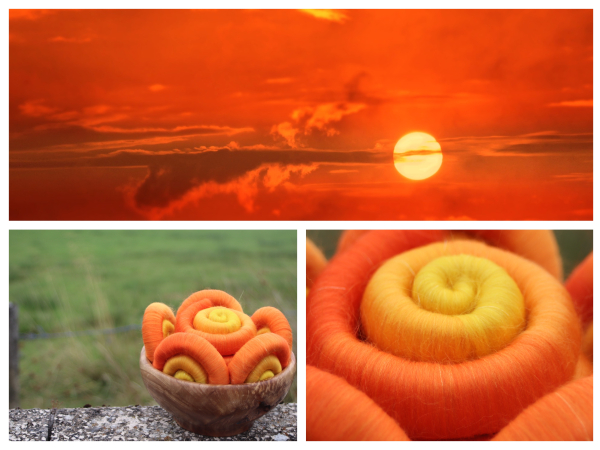 Here comes the Sun!
Only 2 left in stock
£16.00
Based on the beautiful photograph of the sun, I have taken merino in vivid shades of yelow and orange and blended them carefully with tussah silks and golden Angelina for a little sparkle. The ratio of merino to silk is 75% merino : 25% silk. The addition of the silk will make the rolags a little easier to spin, due to the longer staple length of the silk. Also the silk will give the resulting yarn extra shimmer and drape.
You will recieve 100g of rolags in the 'Here comes the Sun' colourway. The merino in this colourway will felt. If you do not wish it to, hand wash in cool water.