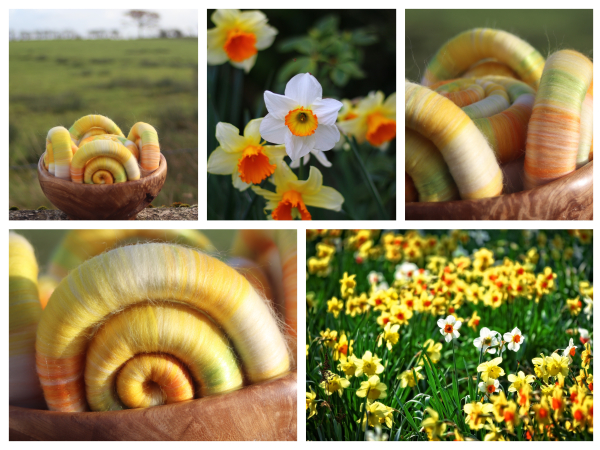 Narcissus Rolags - 100g
Only 4 left in stock
£16.50
Daffodils and Narcissus blooms are my absolute favourite flowers. Their bright and cheery flowers herald the height of spring, as they 'flutter and dance' in the breeze!
I have taken the bright, bold colours of the Narcissus in wonderfully soft 21 micron merino, then blended them with a blend of superfine merino and cashmere, topping the whole blend off with mulberry silk. The yarn made from this fibre will be luciously soft, warm, and will still drape and shimmer due to the addition of silk.
Most of the fibres in this blend will felt, if you do not wish them to, hand wash in cool water.