Welcome to Fellview Fibres. Most orders will be dispatched in approximately 2 weeks. Larger orders may take a little longer. All items are made to order, so if you would like some small changes (like addition of silk or sparkle) please message me. If an item is sold out in the shop, again, please message me, as often I will have the fibres to make more of the colourway.
If you have any questions, custom requests, or would like an update on your order, please email me at carol@fellviewfibres.co.uk
Stay Safe and Happy Spinning!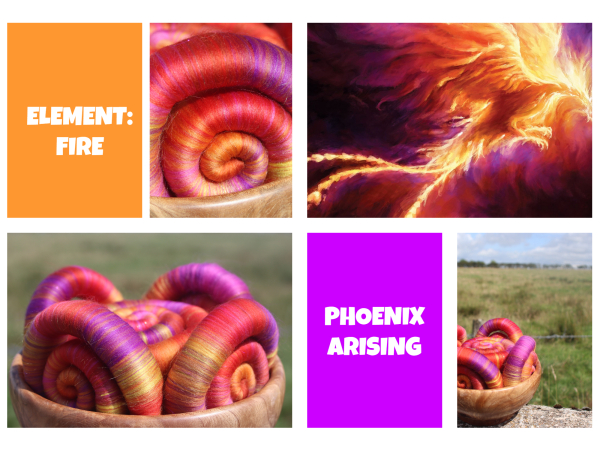 Phoenix Arising rolags - 100g
Only 2 left in stock
£17.50
These rolags were first produced for the 2019 Rolag Club. This was the third installment, with the theme 'FIRE'.
In some Greek Myths the Phoenix is a long lived bird, who dies in a burst of fire and flame, only to rise from the ashes - symbolic of renewal and the cycle of life.
These rolags are made from 21 micron merin in shades of yellow, oragne red and pink, with pops of extra colour and shine from tussah silk and Angelina.
The merino in this blend will felt. If you do not wish it to, hand wash in cool water.