September 2019 : Due to volume of orders, expected dispatch time is now approximately 2 weeks. I will try to dispatch orders earlier if possible. A message will be sent as soon as an item has been dispatched.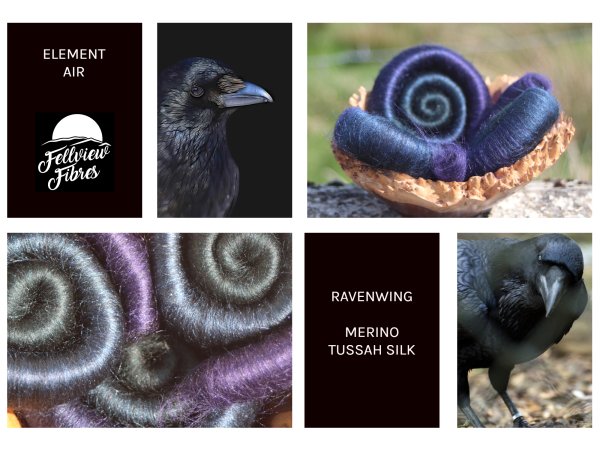 Ravenwing rolags - 100g
Only 3 left in stock
£17.50
This colourway was designed for the Rolag Club 2019. Inspiration for this colourway was the third element, AIR. So I decided to use the colours of the 'Lord of the Air' - Ravens
I adore how the black plumage of these birds is not a block colour. In different lights and different angles, the feathers shimmer with hues of blue, green and purple.
These rolags are made from a blend of soft merino with tussah silk. 2/3 merino to 1/3 tussah silk. The rolags are actually a subtle gradient moving from green to blue to purple.
With the high percentage of silk, this blend will shimmer and have a fabulous drape once spun up into a yarn.
The merino in this blend will felt, if you do not wish it to, hand wash in cool water