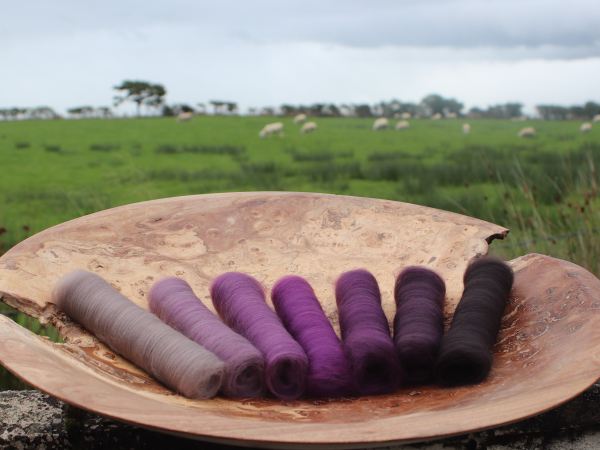 Spooky Skies
Only 4 left in stock
£16.00
This is a Halloween inspired colourway, based on the inspiration photograph
https://www.pinterest.co.uk/pin/637540890976052275/
A dark, woodland scene, with the moon shining from behind the clouds, giving off an earie pinky purple hue. This gradient is made from beaufully soft 21 micron merino in shades of beige/ grey moving through purple to the deepest brown/black shade. You will recieve 7 hand blended batts of fibre, which together make up just over 100g of fibre.
To go with the spooky theme, I have put together a 'supernatural' stash protector with Witches Hat progress keeper, to keep your stash and projects safe from harms way :-)
The stash protector is a 9cm tall burlap sack, stuffed with dried lavender flowers... a lovely way to keep the nasty winged ghouls away from your fibres!