About Fellview Fibres
25/8/2020 - Royal Mail are increasing their shipping prices again on September 1st due to the effects of COVID. As Royal Mail has shown itself to be the most reliable courier during this time, sadly this has meant that I have had to increase my shipping charges. If your order is shipped before September 1st your shipping over payment will be refunded.
Remember - FREE UK shipping on orders over £30!
Welcome to Fellview Fibres. Most orders will be dispatched in approximately 2 weeks. Larger orders may take a little longer. All items are made to order, so if you would like some small changes (like addition of silk or sparkle) please message me. If an item is sold out in the shop, again, please message me, as often I will have the fibres to make more of the colourway.
If you have any questions, custom requests, or would like an update on your order, please email me at carol@fellviewfibres.co.uk
Stay Safe and Happy Spinning!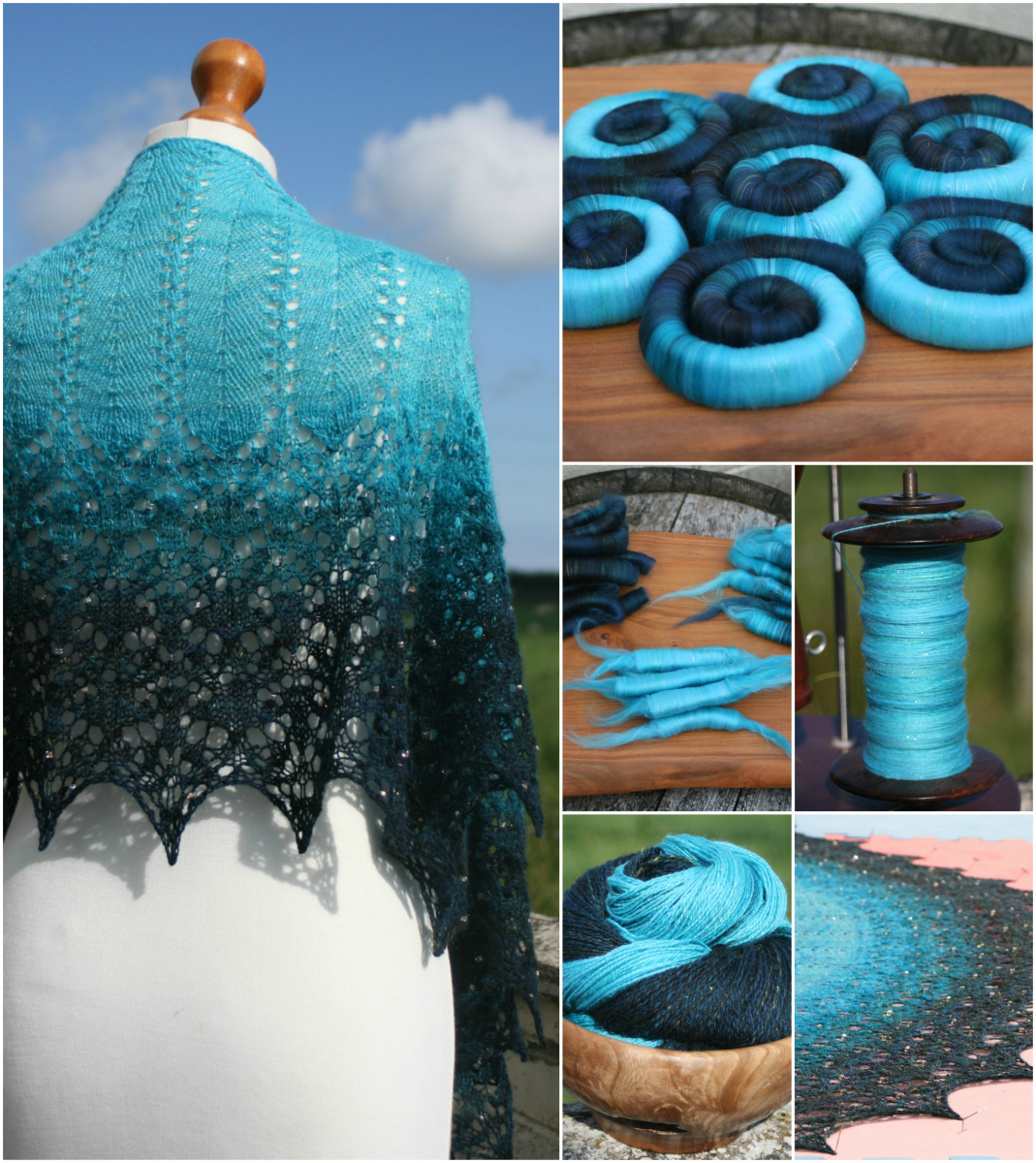 Fellview Fibres is a single woman obsession. I started off as a dedicated spinner. Finding it difficult to find the fibre colours and blends that I wanted to spin, I decided to start blending my own fibres.
I love to spin fine smooth yarns, and I adore gradients. Therefore the majority of my blends are blended carefully to ensure that I can produce these yarns.
The majority of my blends are made to order. This is to ensure that fibres do not get squashed and therefore compacted - so you can be certain that your fibres will arrive on your doorstep as light and fluffy as is possible.
All of my fibres are made to the high standard that I demand for myself as a spinner.
Why did I decide to call my site Fellview FIbres?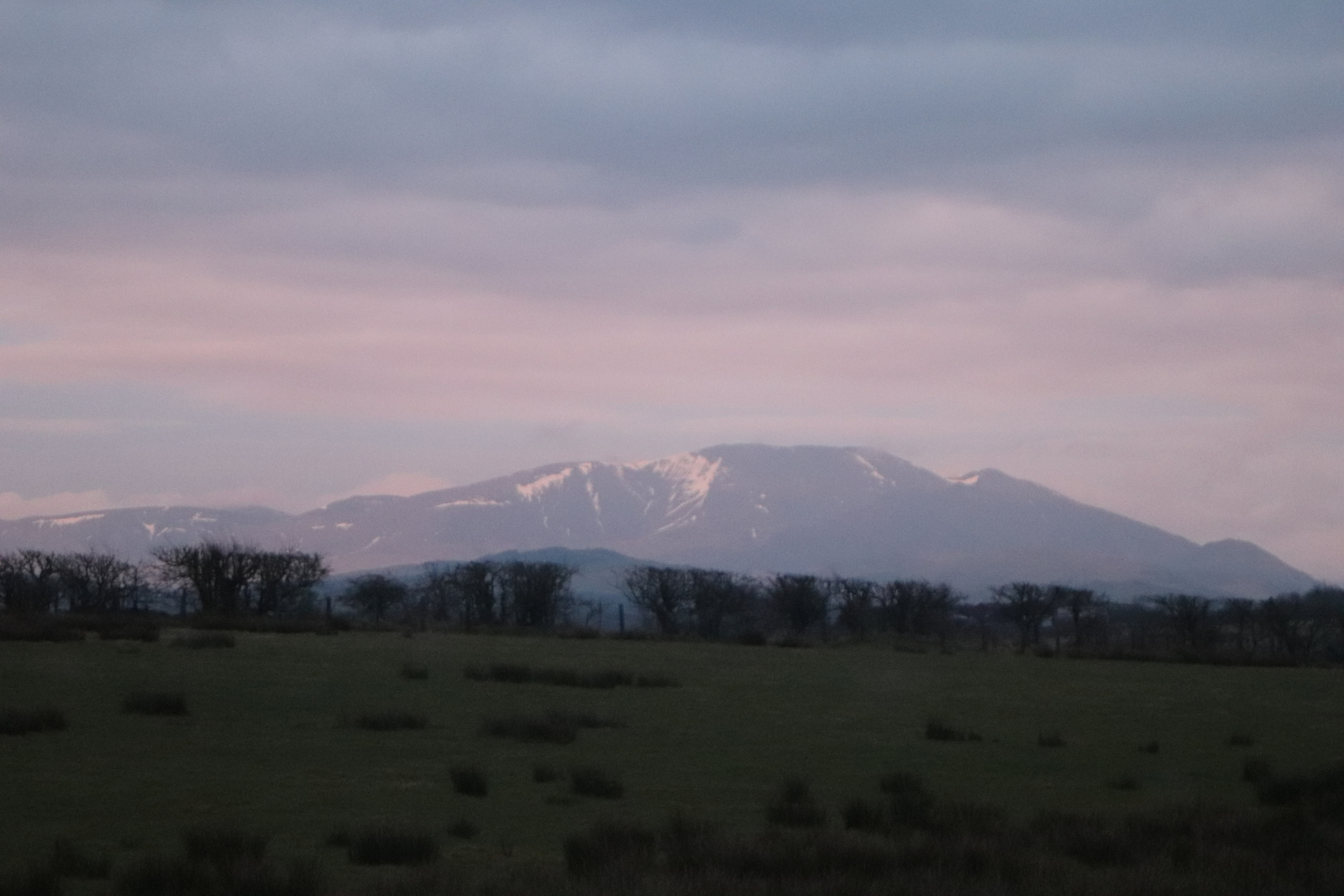 My fibres are produced in my own little 'Wool Cave', with this view over the fell (mountain) Skiddaw. The light and weather means that this view can change from minute to minute - and I still find it inspiring.
Living on the edge of the English Lake District, I have the joy of being able to take inspiration from the fells, lakes, wildlife, shore and our local sheep the Herdies, who sometimes visit the field at the bottom of the garden.
So WELCOME to the Wool Cave! I have sourced high quality fibres from far and wide throughout the British Isles. I hope that you find something in my stash of fibres that you love.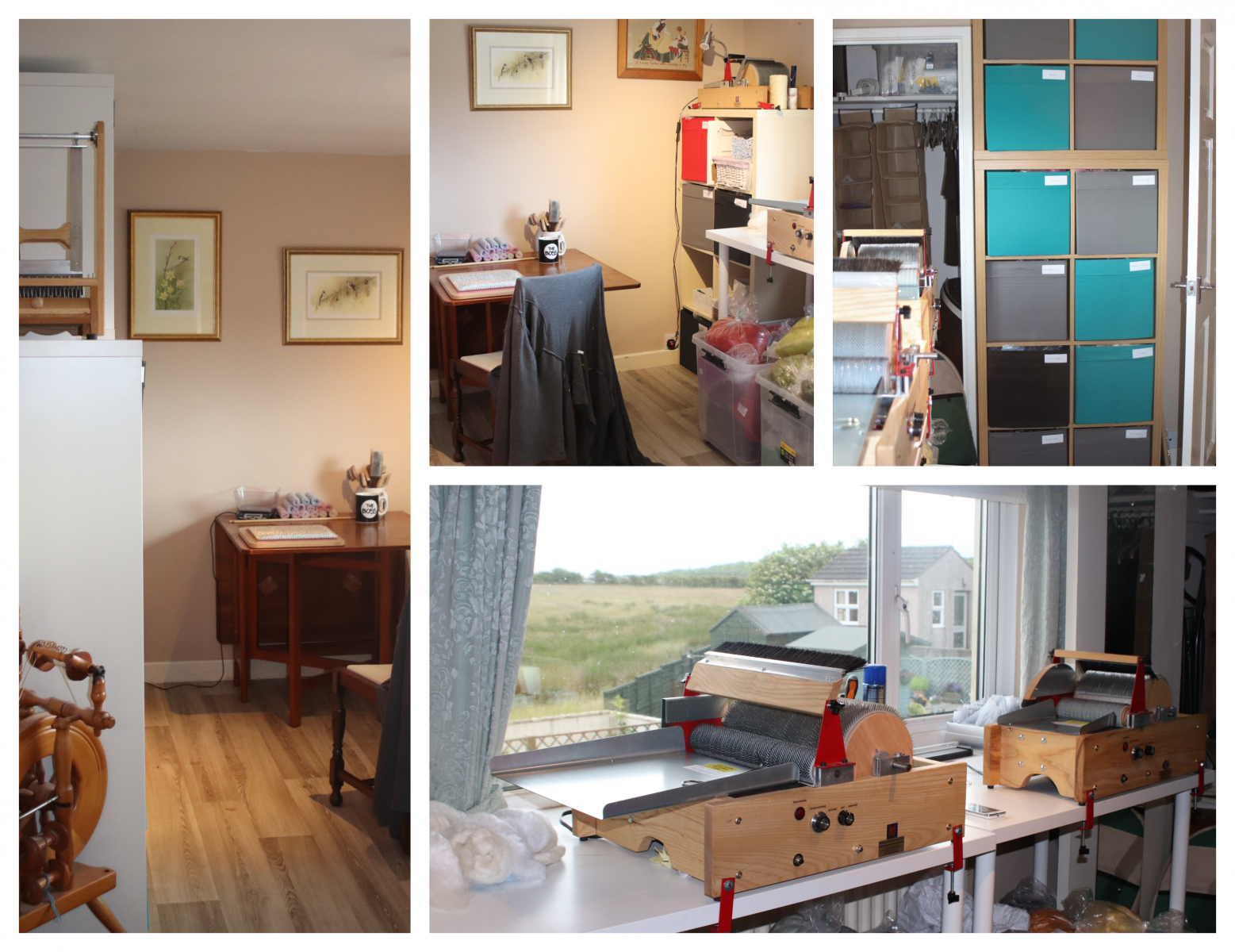 If you cannot find exactly the fibre blend that you wish, then please contact me at
carol@fellviewfibres.co.uk
I will happily dig through my stash and make the colourway of your imaginings. These rolags were made to match the colours of the beautiful feline models.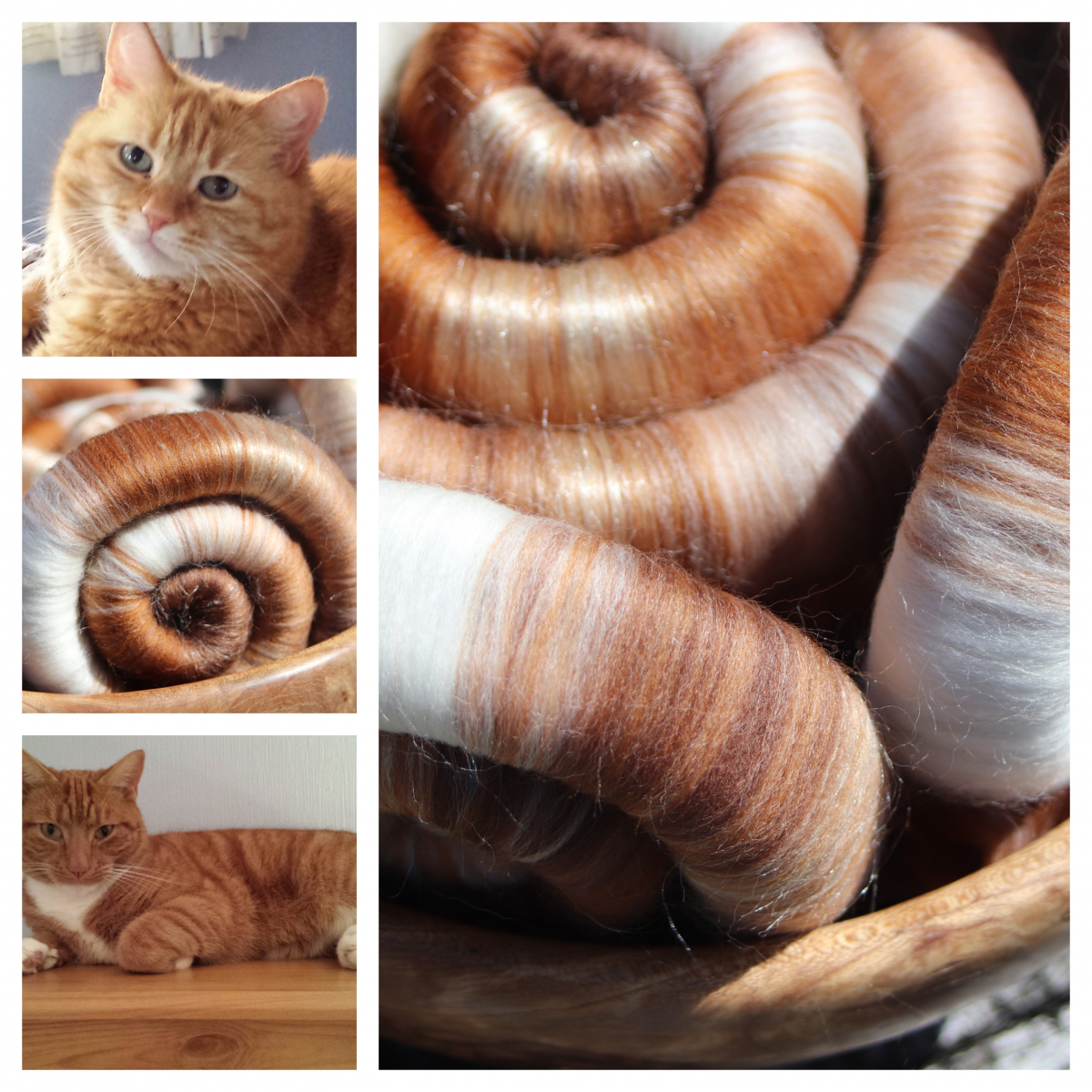 Happy fibre crafting everyone!