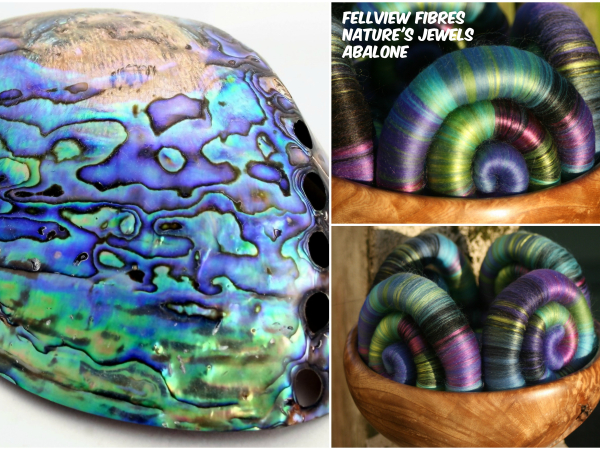 Abalone Rolags - 100g
The Abalone colourway was put together for the first FVF Rolag Club. The theme for this colourway was Nature's Jewels. I adore the iridescent colours of the polished abalone shell.
These rolags are made up from beautifully soft 21 micron merino in shades of lilac, greens, blues and turquoise. Added to this are low lights made from bably llama fibres, and highlights from lashings of mulberry silk fibres.
You will recieve 100g of rolags in this colourway.
The merino fibres in this blend will felt. If you do not wish them to, hand wash in cool water.