September 2019 : Due to volume of orders, expected dispatch time is now approximately 2 weeks. I will try to dispatch orders earlier if possible. A message will be sent as soon as an item has been dispatched.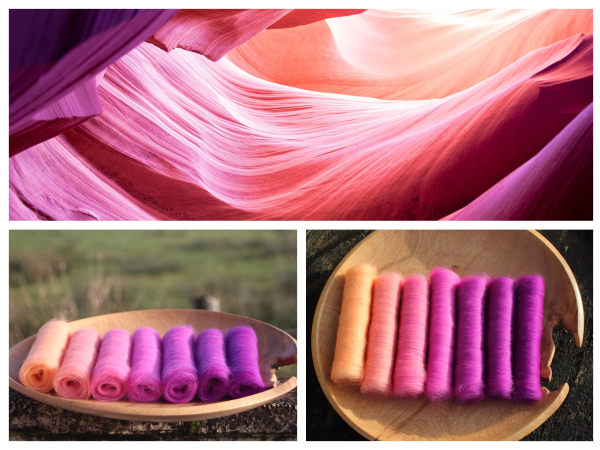 Antelope Canyon Gradient Batt Set - 100g
Only 3 left in stock
£16.00
I adore this colourway, and was asked if it could be made inot a single gradient.
This gradient of 7 mini batts is identical in colours to the Antelope Canyon rolags. The rolags are deisgned to make a self striping yarn, this gradient batt set is designed to produce a single gradient moving from peach to violet. If you were to treat yourself to both the rolags AND the gradient, you could make a wonderful fractal yarn.
You will receive 7 mini batts made from 100% 21 micron merino, which together will add up to 100g.
The fibres in this blend will felt, if you do not wish them to, hand wash in cool water.