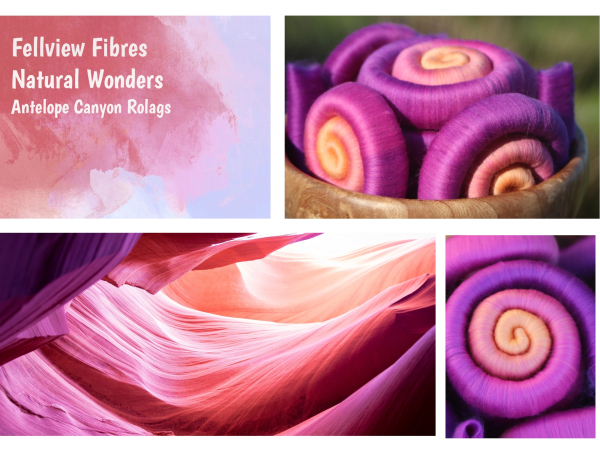 Antelope Canyon Rolags - 100g
Only 2 left in stock
£17.00
These rolags were designed for the Rolags Club. The inspiration was 'Nature's Wonders' -and the photograph used was one of Antelope Canyon in Arizona during the sunset. During this time of the day, the sandstone turns the most amazing shades.
These rolags are made from soft 21 micron merino, which is carefully blended into 7 different shades. These colours are then put onto the blending board and made into gradient rolags.
These rolags can be spun up to make self striping yarn, or can be pulled apart to make a single gradient yarn - or a mixture of the two can be done to make an interesting fractal yarn.
The merino in this blend will felt. If you do not wish it to, hand wash in cool water.