04/06/2020 - Welcome to Fellview Fibres. The shop will be shut for a few days as the order books are full. I am working as quickly as possible through orders - as soon as I can be confident that new orders can be made up within the normal 2 weeks preparation time, I will re-open the shop for new orders.
If you have any questions, custom requests, or would like an update on your order, please email me at carol@fellviewfibres.co.uk
Stay Safe and Happy Spinning!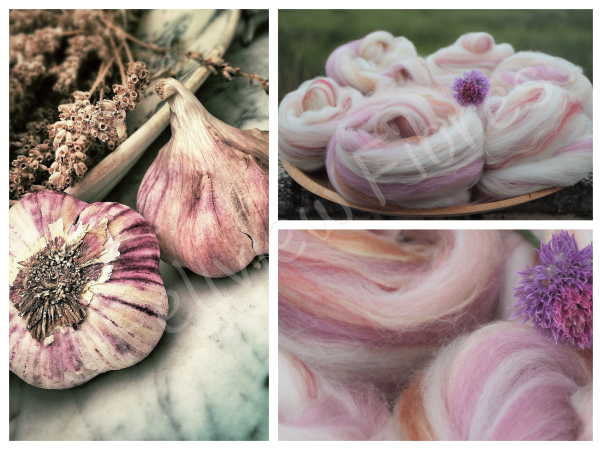 Avec - Handpulled Rovings -100g
Only 3 left in stock
£16.00
The inspiration for these hand pulled roving nests comes from the Tour de France. Our thoughts turn to 'le Tour' as spinners enjoy spinning along - as the cyclists race through the French countryside. Thus formed the 'Tour de Fleece'.
The name AVEC comes from the author Terry Pratchett who wrote;
"Say what you like, the food in the Quirm Watch House canteen was pretty damn good, even if they did use a shade too much avec, thought Vimes; avec on everything."
The running joke being that people thought that avec was an actual ingredient ....garlic :-D
The basis for this colourway is wonderfully soft, bouncy Rambouillet fibres. I chose this fibre because the Rambouillet sheep were actually developed from 1786, when Louis XVI purchased over 300 Spanish Merinos (318 ewes, 41 rams, seven wethers) from his cousin, King Charles III of Spain. Their name comes from the area of France where the flock was developed.
Added to the Rambouillet fibres has been added some well blended ramie shades and merino in shades of shell and mulberry. Also added is plenty of honey coloured tussah silk. After blending on a drumcarder, the fibres were then drafted into lovely, soft, airy nests which are light and easy to spin.
You will recieve just over 100g of hand pulled roving nests in the Avec colourway. The Rambouillet fibres and merino fibres will felt. If you do not wish them to, hand wash in cool water.
UNTIL THE END OF THE TOUR DE FLEECE, THIS ITEM WILL COME WITH A LAVENDER STASH PROTECTOR WITH CYCLING PROGRESS MARKER. If you do not wish to receive this stash protector, please just leave a message in the 'note to seller' section after purchase.