04/06/2020 - Welcome to Fellview Fibres. The shop will be shut for a few days as the order books are full. I am working as quickly as possible through orders - as soon as I can be confident that new orders can be made up within the normal 2 weeks preparation time, I will re-open the shop for new orders.
If you have any questions, custom requests, or would like an update on your order, please email me at carol@fellviewfibres.co.uk
Stay Safe and Happy Spinning!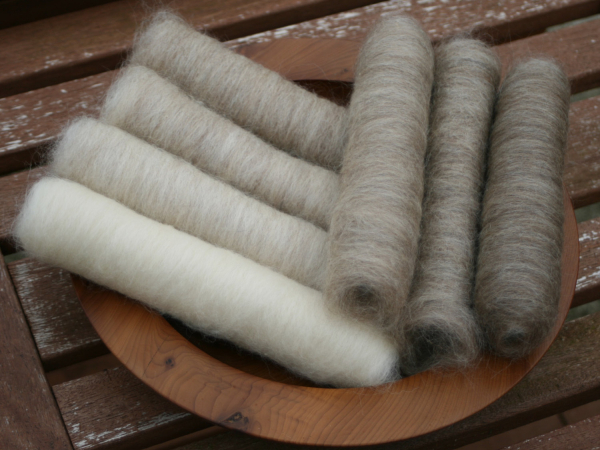 Gentle Shetland Gradient Batt Set - 100g
Only 4 left in stock
£16.00
I have purchased some gorgeous Shetland fibre from Jamieson and Smith on the Shetlands. It is a much finer fibre than I have had before, with less kemp.
So I have taken the beautiful, natural colours, and blended them together with approximately 25% natural (honey coloured) tussah silk. The batts have been well blended together to ensure that the fibres are completely mixed.
The gradient moves from white, in slow, almost imperceptible steps to moorit.
You will receive just over 100g of hand blended batts in the Gentle Shetland colourway.
The Shetland fibres will felt, if you do not want them to, hand wash in cool water.