September 2019 : Due to volume of orders, expected dispatch time is now approximately 2 weeks. I will try to dispatch orders earlier if possible. A message will be sent as soon as an item has been dispatched.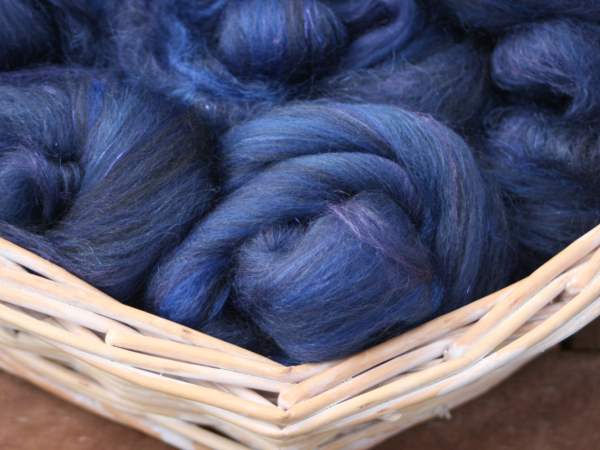 Midnight Skies - hand pulled roving - 100g
Only 1 left in stock
£16.00
This listing is for just over 100g of beautifully soft and open roving that I made by pulling roving from my drum carder using a diz.
I took soft merino fibres in shades of dark gey and blues and blended them with blue and purple shades of tussah silk and Angelina.
The fibres were passed through the drum carder twice to blend the silk and merino fibres together slightly more, but still leaving streaks of colour. Finally the fibres were gently pulled through a diz to slightly pre-draft the fibres, and then carefully wrapped into easy to handle 'nests' for spinning.
This is a repeatable colourway, if you would like more, please convo me and this can be arranged.
The merino fibres in this blend will felt.