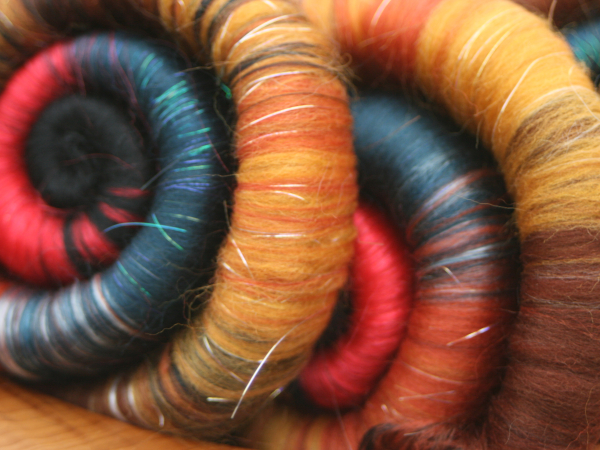 Pheasant Rolags / Punis - 100g
Only 2 left in stock
£16.00
The male pheasant is a sight to behold. His head has a crown of shimmering blues and greens with a scarlet whattle. Add to that the volumous screech that he makes when startled into flight - he can make a poor walker just about jump out of her boots!
These rolags have a base of 21 micron merino which is soft and smooth to the touch, added to this is lashings of scarlet tussah silk, black mulberry silk and white tencel.
Angelina of different hues has been added to give the iridescence seen in the pheasant's colouring.
You will receive 100g of rolags / punis. The majority of these fibres will felt.