Welcome to Fellview Fibres. Most orders will be dispatched in approximately 2 weeks. Larger orders may take a little longer. All items are made to order, so if you would like some small changes (like addition of silk or sparkle) please message me. If an item is sold out in the shop, again, please message me, as often I will have the fibres to make more of the colourway.
If you have any questions, custom requests, or would like an update on your order, please email me at carol@fellviewfibres.co.uk
Stay Safe and Happy Spinning!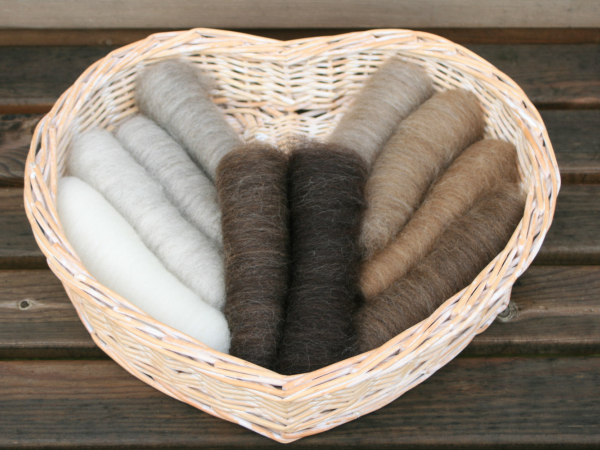 Shetland Natural Gradient - 150g
Only 2 left in stock
£22.00
Shetland fibre is one that is commonly used and loved by handspinners. I have taken Shetland fibres in natural shades and blended them together to form a smooth gradient moving from white to grey to moorit to black.
These soft fluffly batts are easy to unroll and section up, so that a gradient yarn can be spun up with as many plies as required. Shetland is not as soft as merino, but is still classed as reasonably fine with a micron count of between 29-31. It has however, a longer staple length at approximately 90mm, which makes it more straightforward to spin, especially for beginners.
You will receive 10 mini batts with a total weight of 150g.
Shetland fibre will felt.