Welcome to Fellview Fibres. Most orders will be dispatched in approximately 2 weeks. Larger orders may take a little longer. All items are made to order, so if you would like some small changes (like addition of silk or sparkle) please message me. If an item is sold out in the shop, again, please message me, as often I will have the fibres to make more of the colourway.
If you have any questions, custom requests, or would like an update on your order, please email me at carol@fellviewfibres.co.uk
Stay Safe and Happy Spinning!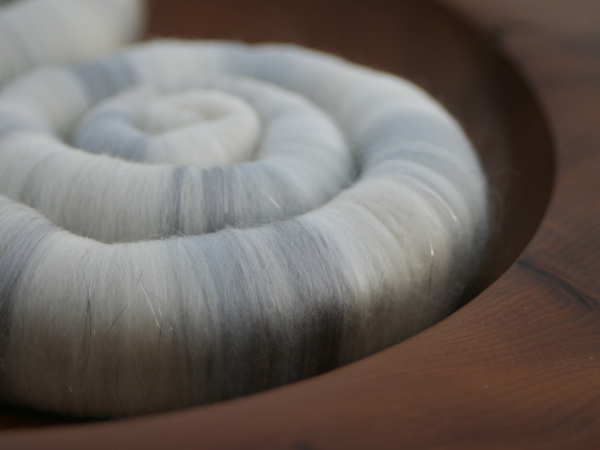 Skiddaw Snows Rolags - 100g
Only 4 left in stock
£17.00
We have had the first snows of winter here in the last few days. This has turned the landscape a beautiful set of almost monochromatic tones.
These delicately coloured rolags / punis represent the gentle colour variations that I have seen (when I can see it!) of the snow on Skiddaw.
The rolags are made of a base of lovely soft white 21 micron merino fibres, with touches of pale grey added. To this I have added some special silver mulberry silk, that has been sitting waiting for JUST the right project. For some shimmer to add to the snow, I have finally added some silky rose fibre and just a sprinkling of silver Angelina.
You will receive 100g of rolags (approximately 9 rolags) in Skiddaw Snow colourway.
The merino in these rolags will felt.