September 2019 : Due to volume of orders, expected dispatch time is now approximately 2 weeks. I will try to dispatch orders earlier if possible. A message will be sent as soon as an item has been dispatched.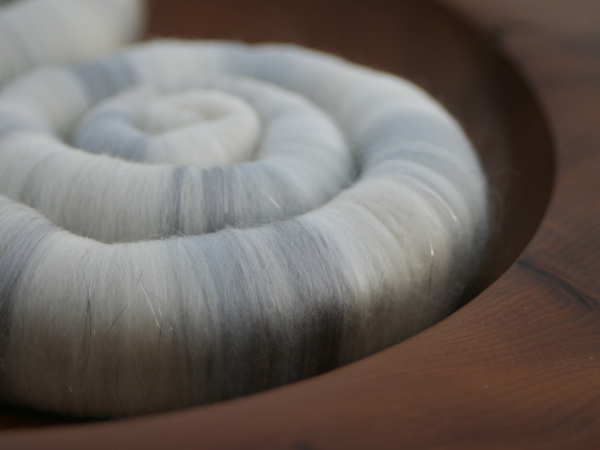 Skiddaw Snows Rolags - 100g
Only 4 left in stock
£17.00
We have had the first snows of winter here in the last few days. This has turned the landscape a beautiful set of almost monochromatic tones.
These delicately coloured rolags / punis represent the gentle colour variations that I have seen (when I can see it!) of the snow on Skiddaw.
The rolags are made of a base of lovely soft white 21 micron merino fibres, with touches of pale grey added. To this I have added some special silver mulberry silk, that has been sitting waiting for JUST the right project. For some shimmer to add to the snow, I have finally added some silky rose fibre and just a sprinkling of silver Angelina.
You will receive 100g of rolags (approximately 9 rolags) in Skiddaw Snow colourway.
The merino in these rolags will felt.