Welcome to Fellview Fibres! All of the fibres are made to order - which at present takes approximately 2 weeks . If you see a colourway that you like, but would like some changes - added sparkle or silk, or changes in some of the colours, please contact me at carol@fellviewfibres.com and I will do my best to help you.
If you need more of a colourway than is listed, again, contact me, as I may have sufficient materials to make the quanity that you need.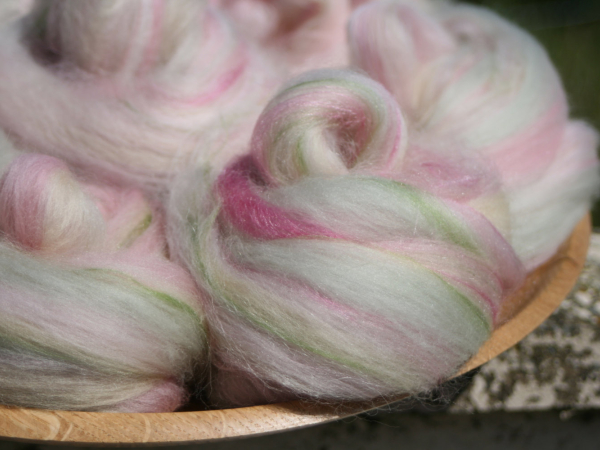 Sunkissed Hydrangea Handpulled Roving Nests - 100g
Only 2 left in stock
£16.00
I loved the subtle greens, pinks and champagne colours in this Hydrangea. I have used soft 21 micron merino, tussah silks and wonderful baby llama to make these hand pulled roving nests.
The fibres were passed through the drum carder once, to ensure that the subtle colours were not mixed together too thoroughly. Then the batt was carefully dizzed from the drum carder to make these lovely open, easy to spin, roving nests.
You will receive just over 100g of roving nests in the Sunkissed Hydrangea colourway. The merino and llama fibres will felt. If you do not want them to, hand wash in cool water.