September 2019 : Due to volume of orders, expected dispatch time is now approximately 2 weeks. I will try to dispatch orders earlier if possible. A message will be sent as soon as an item has been dispatched.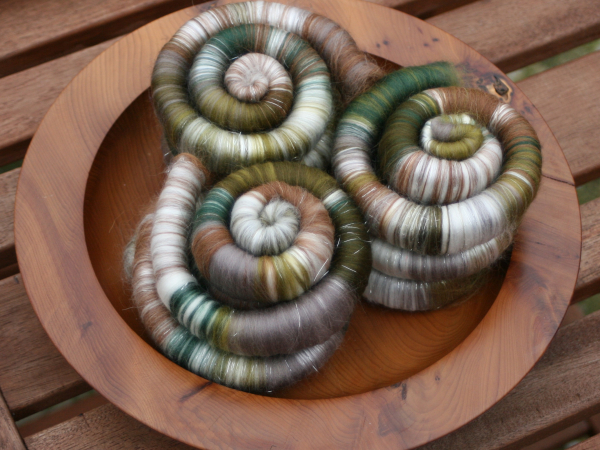 Whinlatter Wonderland Rolags - 100g
Only 4 left in stock
£17.00
Dreaming of crisp winter days, walking along the forest tracks at Whinlatter with my dogs, with snow (or more likely frost) on the fir trees.
These luscious rolags / punis are made of chestnut brown baby alpaca, superfine white merino and cashmere, 21 micron merino in shades of grey and green - with a little silver Angelina for added sparkle.
You will receive just over 100g of luxury rolags in this colourway. A lovely easy way to spin fibres, but in this format the fibres could also be used for felting.