December 2019 - Sorry, orders now placed will not arrive before Christmas due to volume of orders and Royal Mail shipping times. Orders placed will take approximately 2 weeks to dispatch.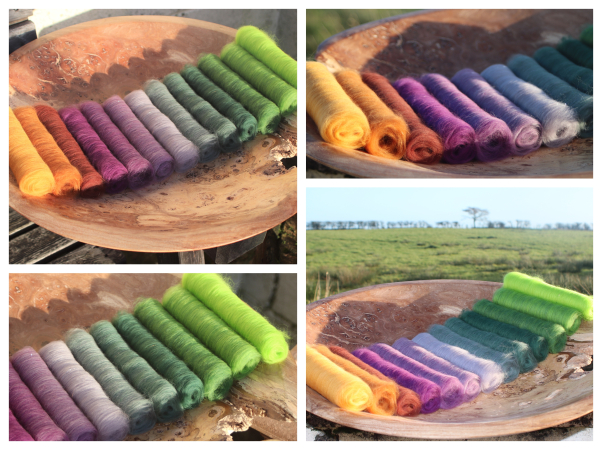 WitchHazel - Gradient Batt Set 195g
Only 1 left in stock
£30.00
I was asked to put together a custom colourway for a friend. She gave me an outline of her ideas and the name of the colourway. I then played (sorry experimented) with these colours to make a gradient colourway. This is the result.
Each batt is 15g moving from gold through golden browns to red/brown, to purple then silver to deep conifer green to bright spring green. In total the colourway adds up to a minimum of 195g of lovely, soft 21 micron merino.
This colourway can be made with coordinating Angelina or without.