Welcome to Fellview Fibres. Most orders will be dispatched in approximately 2 weeks. Larger orders may take a little longer. All items are made to order, so if you would like some small changes (like addition of silk or sparkle) please message me. If an item is sold out in the shop, again, please message me, as often I will have the fibres to make more of the colourway.
If you have any questions, custom requests, or would like an update on your order, please email me at carol@fellviewfibres.co.uk
Stay Safe and Happy Spinning!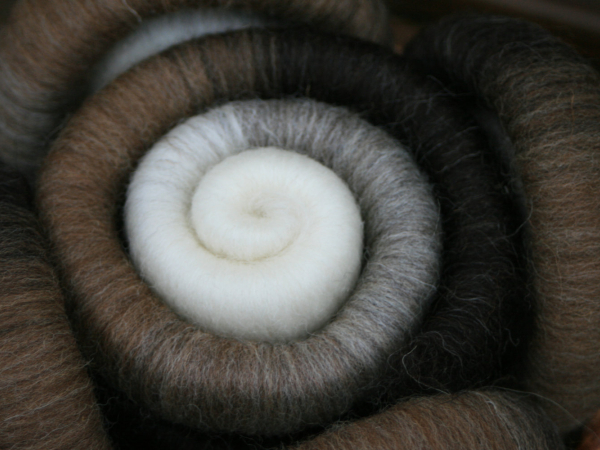 4 Shades of Shetland Rolags / Punis - 100g
Only 3 left in stock
£16.00
These rolags are made from a spinners favourite fibre, Shetland. Shetland sheep are a primitive breed which are thought to date back over 1000 years when Norwegians settled in Shetland bringing their sheep which interbred with the native Soay type.
Shetland sheep come in numerous colours and markings, so I have taken white, grey, moorit (brown) and black Shetland fibres and combined them into these lovely springy rolags / punis.
You will receive 100g of rolags / punis in the 4 Shades of Shetland colourway.
The Shetland fibres will felt.