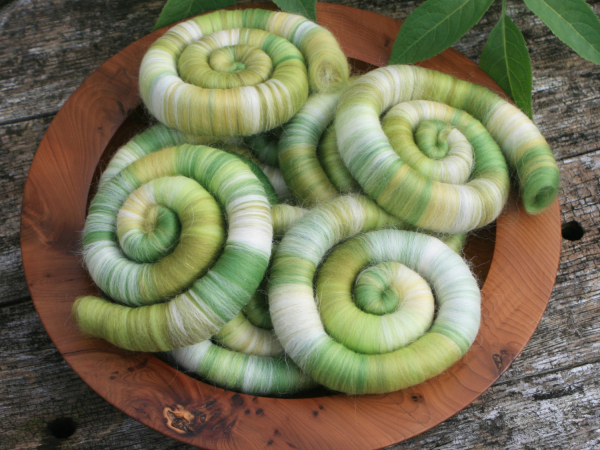 Spring Awakenings Rolags / Punis - 100g
Only 3 left in stock
£17.00
These colours remind me of leaves in bud, ready to burst forth in spring. These rolags are made from beautifully soft 21 micron merino in shades of soft citrus greens, blended with white baby llama. The llama makes this blend especially soft and warm, and will give the resulting yarn a gorgeous halo and drape.
I have also added a little Angelina for sparkle, if you would prefer your rolags without this added, just add a message in the notes section after purchase.
You will recieve a minimum of 100g of rolags in the Spring Awakenings colourway. These fibres will felt. If you do not wish them to, hand wash in cool water.