December 2019 - Sorry, orders now placed will not arrive before Christmas due to volume of orders and Royal Mail shipping times. Orders placed will take approximately 2 weeks to dispatch.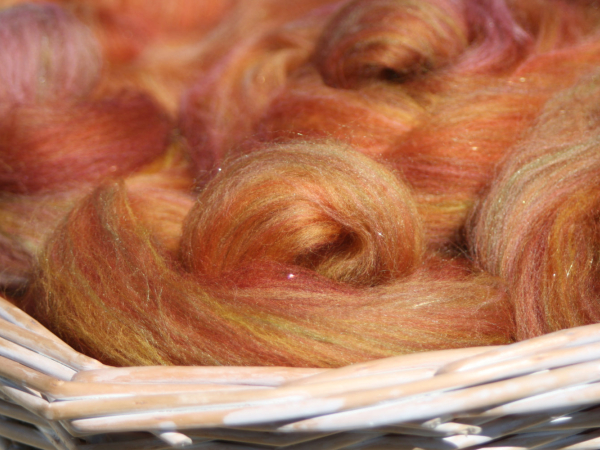 Autumn Blaze - Handpulled roving nests - 100g
Only 3 left in stock
£16.00
As the autumn draws in, the bracken on the fellsides turns from a deep vibrant green, towards golden and russet hues. The western facing slopes then seem to glow in the evening sun like golden jewels in the last rays of the day.
These rovings are made of merino and Shetland fibres in shades of gold and russet blended with tussah silk in shades of green and then just a sprinkling of Angelina.
The roving is light and open, so will be straightforward to spin into a yarn, or felt, if that is desired.
If you do not wish these fibres to felt, make sure that they are hand washed in cool water.