December 2019 - Sorry, orders now placed will not arrive before Christmas due to volume of orders and Royal Mail shipping times. Orders placed will take approximately 2 weeks to dispatch.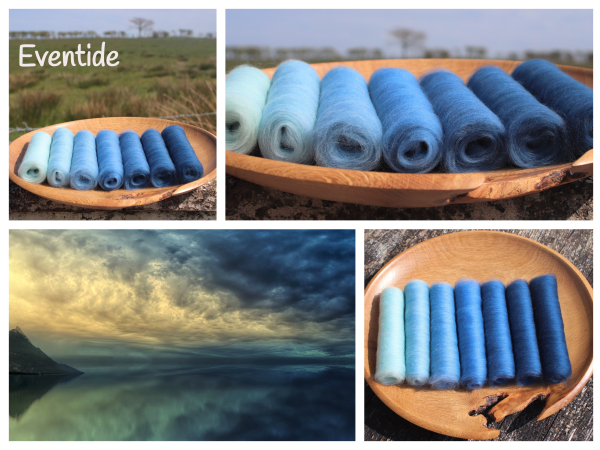 Eventide Gradient Batt Set - 100g
Only 2 left in stock
£16.00
I saw the beautiful photograph of the end of the day overlooking the water. I had to make something using it as an inspiration. This gradient is made from soft 21 micron merino carefully blended to get a subtle gradient of muted, dusky shades of blue and blue/green.
The gradient set is made from seven mini batts, which together make up just over 100g of fibre.
The merino fibres will felt, if you do not wish them to, hand wash in cool water.