September 2019 : Due to volume of orders, expected dispatch time is now approximately 2 weeks. I will try to dispatch orders earlier if possible. A message will be sent as soon as an item has been dispatched.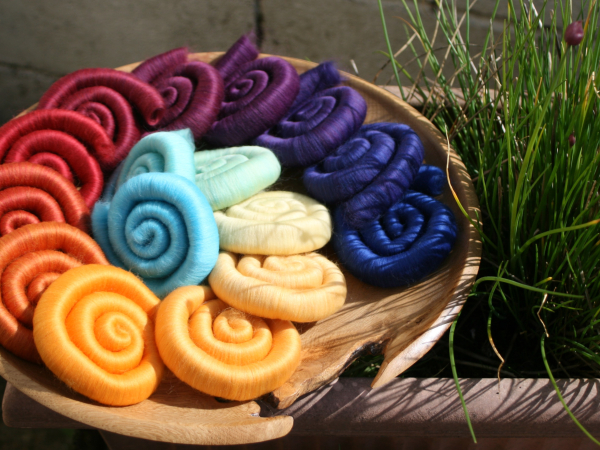 Medusa Gradient Rolag pack - 110g
Only 3 left in stock
£17.00
I saw the most incredible photograph of a jellyfish by alexander-semenov. The colour transitions in the animal moving from turquoise at the top, through yellows, red tones, to purples back to deep blues just had to be made into a spinning gradient.
www.inspiration-now.com/jellyfish-by-alexander-semenov/
It has taken some time and experimentation to get the colours and transitions to look the way I want them, but this rolag set shows my final blend composition.
The set comprises 16 rolags, each of a slightly different shade in the gradient. Together the rolags add up to approximately 110g of carefully blended 21 micron merino. The fibres are soooo soft, with brilliant jewelled tones.
The merino in this blend will felt. If you do not want it to, hand wash in cool water.