04/06/2020 - Welcome to Fellview Fibres. The shop will be shut for a few days as the order books are full. I am working as quickly as possible through orders - as soon as I can be confident that new orders can be made up within the normal 2 weeks preparation time, I will re-open the shop for new orders.
If you have any questions, custom requests, or would like an update on your order, please email me at carol@fellviewfibres.co.uk
Stay Safe and Happy Spinning!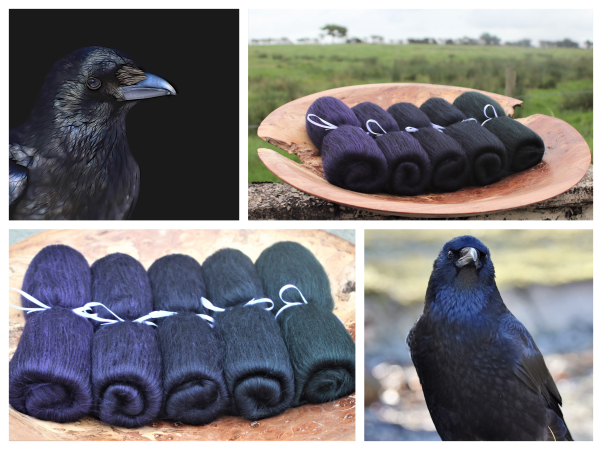 Ravenwing Batts
These batts are exactly the same blend as the Ravenwing rolags. They are made from blending 1/3 tussah silk with 2/3 soft merino fibres. Each of the shades is blended three times to ensure an even mixing of the silk and merino, without the production of nepps. These batts will easily spin into laceweight yarn.
I am offering the colourway in batts for those (including myself) who want to spin a single continuus gradient, rather than self striping yarn.
This gradient can be offered in two sizes 100g total where each of the 5 batts weighs 20g and 150g total, where each of the five batts is 30g in weight.