26/01/2020 - The shop will be closed for a few days so I can catch up with orders.
If you wish to inquire about an order, please contact me at
carol@fellviewfibres.co.uk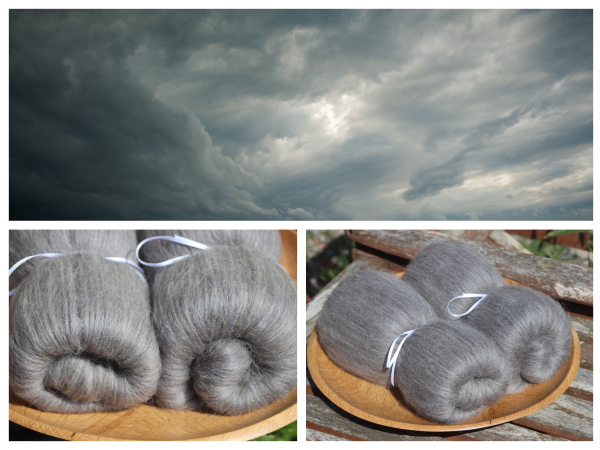 Storm Brewing Batts - 100g
I decided that I would like to make an elegant grey batt using some slightly different combinations of fibre.
These batts are made from a blend of naturally grey,fine Teeswater fibres blended with some absolutely gorgeous natural grey baby alpaca fibre. These are all carefully blended with some deep grey tussah silk. The batts are blended three times to ensure that all of the fibres are well blended together.
The resultant batts are SO soft and fluffy! They could be easily spun into a laceweight yarn. As the staple length of these fibres is approximately 80mm, so a little less twist may be required to spin a soft yarn than may be expected if you are used to spinning shorter fibres like merino.
The Teeswater and Baby Alpaca fibres will felt. If you do not wish them to, hand wash in cool water.