Welcome to Fellview Fibres. Most orders will be dispatched in approximately 2 weeks. Larger orders may take a little longer. All items are made to order, so if you would like some small changes (like addition of silk or sparkle) please message me. If an item is sold out in the shop, again, please message me, as often I will have the fibres to make more of the colourway.
If you have any questions, custom requests, or would like an update on your order, please email me at carol@fellviewfibres.co.uk
Stay Safe and Happy Spinning!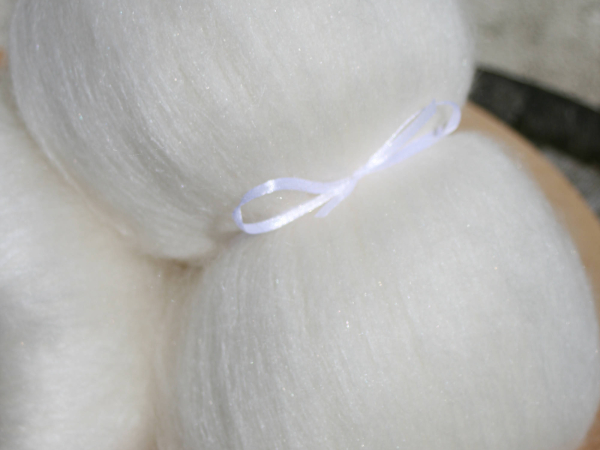 Swan Song Batts -100g
Only 3 left in stock
£16.00
Ever since being asked to blend some fibres to represent the transition from a cygnet to a swan I have been plotting some special blends based on a Swan and her cygnets. The mute swan is a large, territorial bird who will attack even humans when they think their young are threatened.
In these batts I want to represent the silken smooth white plumage of the parent bird. Therefore I have used beautiful white, extra fine Bluefaced Leicester fibre as a base, and then blended it with white baby alpaca for extra warmth and sumptiousness. Then for the shimmer 20% of the blend is tussah silk, with finally Pearl fibre and then a touch of the finest trilobal added to the mix.
All of the fibres were then carefully blended together on my drum carder, a minimum of three times to ensure that all of the fibres are completely blended together. This produced wonderfully soft and fluffy batts, that will be easy to spin into an elegant, warm, shimmering yarn with a fabulous drape.
You will receive two batts, which together will make up just over 100g of fibre in the Swan Song colourway.