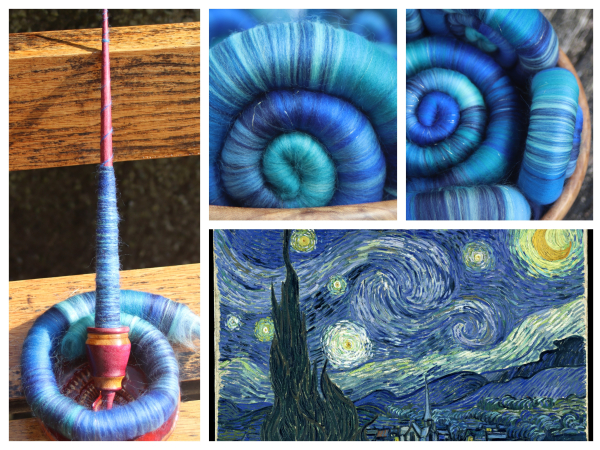 Van Gogh's The Starry Sky - 100g
Only 4 left in stock
£16.00
I was tempted into joining a SillySalmonDesigns spin along. Well, I just had to use my new spindle, and I wanted to spin something blue. This is the colourway that I came up with for this project.
It is made from shades of blue and jade 21 micron merino fibres, with a little blue tussah silk and gold Angelina for that bit of shimmer and sparkle.
You will receive 100g of rolags - between 7-9 rolags in the Starry Sky colourway. The merino fibres in this blend will felt. I you do not wish them to, hand wash in cool water.
I hope that you enjoy spinning your rolags as much as I am!