Welcome to Fellview Fibres. Most orders will be dispatched in approximately 2 weeks. Larger orders may take a little longer. All items are made to order, so if you would like some small changes (like addition of silk or sparkle) please message me. If an item is sold out in the shop, again, please message me, as often I will have the fibres to make more of the colourway.
If you have any questions, custom requests, or would like an update on your order, please email me at carol@fellviewfibres.co.uk
Stay Safe and Happy Spinning!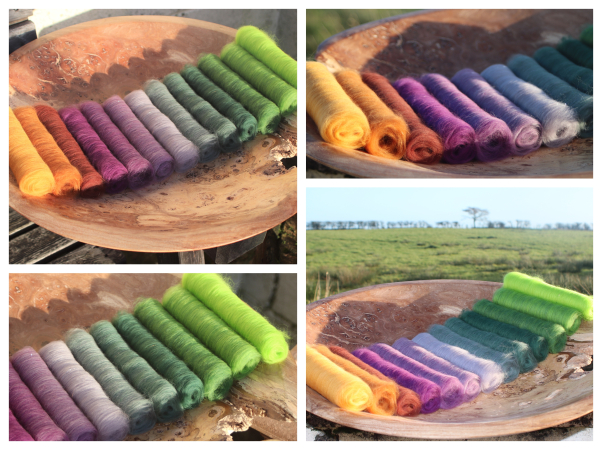 WitchHazel - Gradient Batt Set 195g
Only 3 left in stock
£30.00
I was asked to put together a custom colourway for a friend. She gave me an outline of her ideas and the name of the colourway. I then played (sorry experimented) with these colours to make a gradient colourway. This is the result.
Each batt is 15g moving from gold through golden browns to red/brown, to purple then silver to deep conifer green to bright spring green. In total the colourway adds up to a minimum of 195g of lovely, soft 21 micron merino.
This colourway can be made with coordinating Angelina or without.