04/06/2020 - Welcome to Fellview Fibres. The shop will be shut for a few days as the order books are full. I am working as quickly as possible through orders - as soon as I can be confident that new orders can be made up within the normal 2 weeks preparation time, I will re-open the shop for new orders.
If you have any questions, custom requests, or would like an update on your order, please email me at carol@fellviewfibres.co.uk
Stay Safe and Happy Spinning!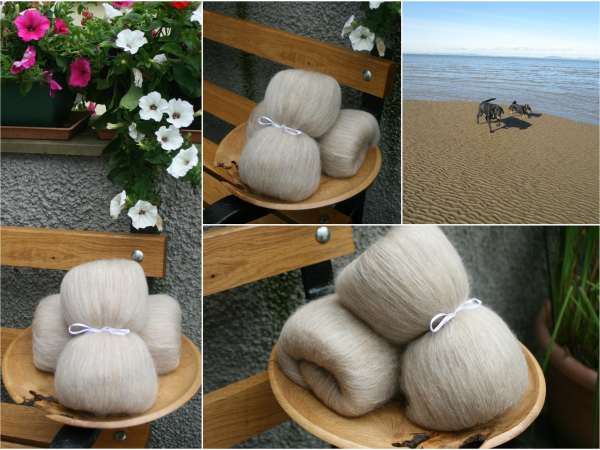 Sand Castle Batts - 100g
Only 2 left in stock
£16.00
These beautifully soft and fluffy batts are inspired by the sandy beaches where kids can made sand castles to their hearts content!
I took some gorgeous soft fawn Shetland fibre, that is sourced from the Shetland Islands, and carefully blended it with soft baby alpaca and mint fibre. I passed the fibres through the drum carded three times to ensure even blending. These are smooth batts from which any weight of yarn could be produced.
If you would prefer the mint fibre in this blend to be substituted with honey tussah silk, please leave a message in the 'notes to seller' section after purchase.
You will receive 100g (2 batts) of fibre in the Sand Castle colourway. The Shetland fibres and Baby alpaca fibres will felt, if you do not want them to, hand wash in cool water.